hybrid laptop
(redirected from 2-in-1)
hybrid laptop
A combination tablet and laptop computer. Also called a "detachable" or "2-in-1," the hybrid has a removable screen that turns into a tablet when separated. For example, when the screen is removed from a Windows 8 hybrid, it becomes a Windows 8 tablet. In a similar manner, many tablets come with keyboards that are built into the removable screen cover. Technically, they are tablets with keyboards, not hybrids.

Hybrid Vs. Convertible
The hybrid's screen is removed to become a tablet, whereas the convertible's screen remains on the unit. However, the terms "hybrid" and "convertible" are used synonymously for these combo units. See convertible laptop, Surface tablet and Windows 8.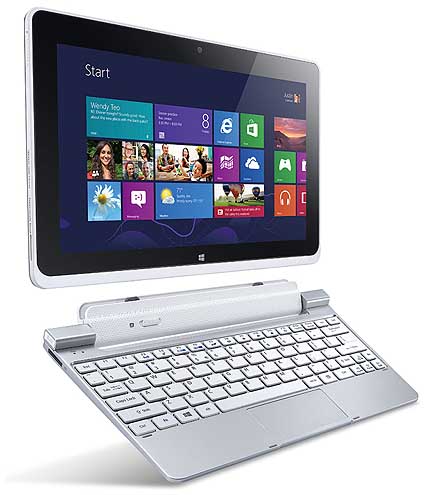 Windows 8 Hybrid
In 2012, this Acer Iconia W510 with a 10" screen was one of the first Windows 8 hybrids. (Image courtesy of Acer Inc., www.acer.com)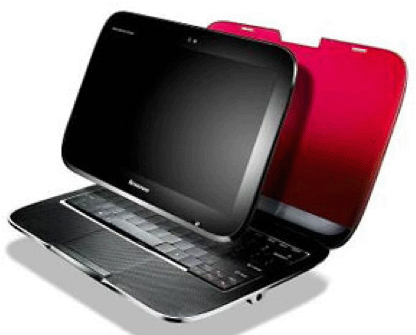 A Unique Hybrid that Never Was
In 2010, the Lenovo U1 was a Windows 7 PC that turned into an Android tablet when the screen was removed. A clever idea but the U1 never made it to market.