iPhone
(redirected from Apple iPhone)
Also found in:
Dictionary
,
Medical
,
Wikipedia
.
iPhone
The Apple device that revolutionized mobile computing and caused an explosion of smartphones worldwide. Data and applications can be sent to the phone wireless or via Apple's iTunes software, which is used to organize music, videos, photos and applications (see iTunes). The current models are the iPhone 6s, 6s Plus and SE. See iPhone versions, iPhone vs. Android, iPhone 6s and iPhone SE.

Quite a Frenzy
No cellphone ever created so much buzz. People camped out overnight to be first in line when it debuted in 2007. Considering more than 200 million Apple devices were sold in the following four years, the enthusiasm was justified. Since the App Store was launched in 2008, hundreds of thousands of apps have been written for it. With the built-in GPS adding an extra dimension, Apple pioneered the most versatile computing tool ever. See smartphone.

Apple started the craze, and Android followed, eventually outselling iPhone by a huge margin worldwide. In addition, Windows Phone and BlackBerry 10 each added innovations to the smartphone paradigm. See mobile compatibility and mobile device vendor control.

Specifications and Data Service
Powered by an ARM processor, the iPhone is a GSM or CDMA phone that uses a custom version of the Mac OS X operating system and flash storage up to 128GB. Unlike other smartphones, iPhones use sealed batteries and must be sent to Apple or a third-party for replacement. See smartphone features, carrier data plans, iPod, iPod touch, iPad, iBricking and iClone.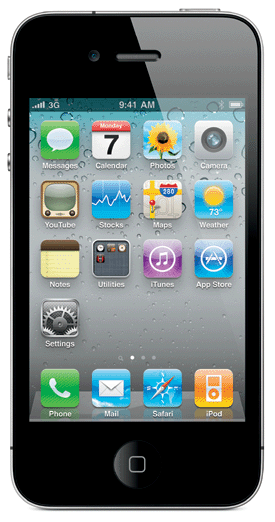 The iPhone Home Screen
Pressing the only physical button at the bottom displays the home screen, which is full of icons that launch applications. More screenfuls of apps are revealed when scrolling right. (Image courtesy of Apple Inc.)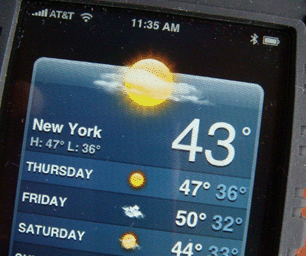 Beyond Text
Using high-resolution, graphics-based screens, iPhone apps began to set precedents for attractive presentations, and all smartphones followed. Today's apps are full of pizzazz.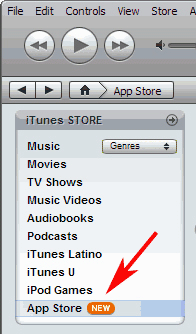 The Apple App Store
In 2008, the App Store revolutionized the mobile world with thousands of iPhone apps being created for the new platform virtually overnight. Later that year, this encyclopedia became available as an iPhone app. See Apple App Store.