Babylonian architecture
Babylonian architecture
(2000–1600 B.C.)

An architecture characterized by mud-brick walls articulated by pilasters and faced with glazed brick. The city of Babylon contained the famous Tower of Babel and the Ishtar Gate, decorated with enameled brick friezes of bulls and lions, and the Hanging Gardens of Semiramis. The ruins of the Assyrian Palace of Khorsabad show evidence of monumental sculptural decoration. The Palace of Darius at Persepolis featured magnificent relief carvings.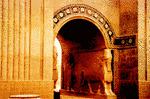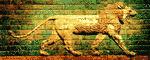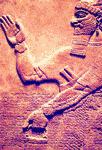 Babylonian architecture
In ancient Babylon, architecture characterized by: mud-brick construction; walls articulated by pilasters and recesses, sometimes faced with burnt and glazed brick; narrow rooms, mostly covered with flat timber and mud roofs; and the extensive use of bitumen in drain and pavement construction and as mortar.