Computer History Museum
(redirected from Computer museum)
Also found in:
Wikipedia
.
Computer History Museum
(The Computer History Museum, Mountain View, CA, www.computerhistory.org) The home of the largest collection of computer artifacts in the world, which includes more than 4,000 hardware components and 10,000 images made up of films, videos and historical photos. Originally part of the Boston-based Computer Museum, the spin-off History Museum established itself in Silicon Valley in 1996. With plans for several phases of development, the museum is dedicated to computing history and its social impact. One of its most popular exhibits is "Visible Storage," where rare objects such as the Cray-1 supercomputer, the Apple 1 and the 1969 Honeywell "Kitchen Computer" are displayed. In 2005, a new exhibit opened featuring the history of computer chess and the five decades it took to build the machines that could challenge the worthiest of human players.

Capturing Tech History for the Ages
The original Computer Museum was founded in Marlboro, Massachusetts in 1979. Funded by several computer companies and private individuals, it offered the history of the industry as well as hands-on exhibits for kids and adults. You could literally walk through the world's largest computer. Its displays are now located in Boston's Museum of Science.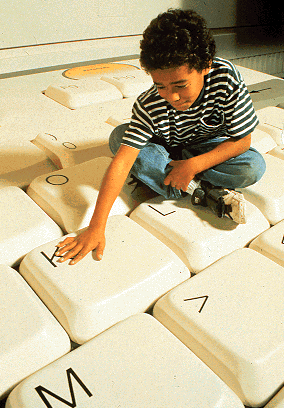 Some Keyboard!
A boy has fun on the giant keyboard in the Boston Museum's Walk-Through Computer that opened in 1995. (Image by FAYFOTO/John Rich; courtesy of The Computer History Museum.)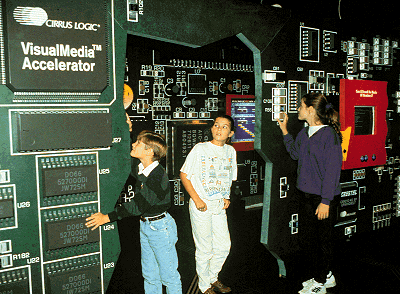 The Largest Graphics Card in the World
Visitors explore the ceiling-high graphics card in the Boston Museum. (Image by FAYFOTO/Keith Quenzel; courtesy of The Computer History Museum.)