telemedicine
(redirected from Computer-aided healthcare)
Also found in:
Dictionary
,
Medical
.
telemedicine
[

'tel·ə′med·ə·sən

]

(medicine)

The use of teleconferencing in medical diagnosis and treatment, allowing rural health-care facilities to perform diagnosis and treatment that would otherwise be available only in metropolitan areas.
telemedicine
("long distance" medicine) Using a videoconferencing link to a large medical center in order that rural healthcare facilities can perform diagnosis and treatment. A specialist can monitor the patient remotely taking cues from the general practitioner or nurse who is actually examining the patient. A patient's blood can be placed under a microscope in the remote facility and transmitted for examination. See telehealth, telesurgery and robotic surgery.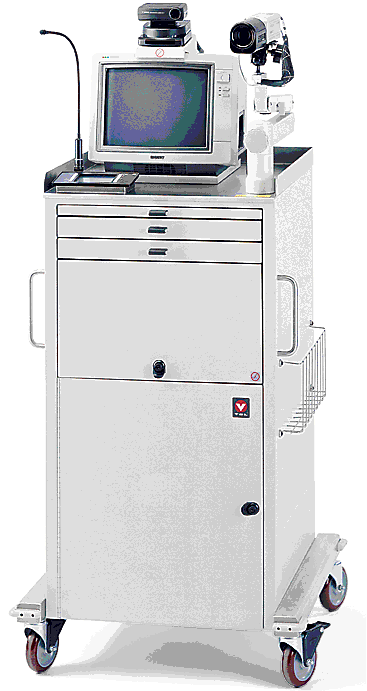 Telemedicine's "FRED"
VTEL's FRED (Friendly Rollabout Engineered for Doctors) is a medical conferencing unit specially designed for telemedicine. It brings qualified specialists to remote clinics and allows doctors to collaborate around the world. The handheld camera (right) is used to shoot close ups. (Image courtesy of VTEL Corporation.)