FMP-X1
FMP-X1
Sony's media server for 4K content. In 2013, Sony announced a 4K movie download service along with the hard drive-based FMP-X1 media player. See 4K TV.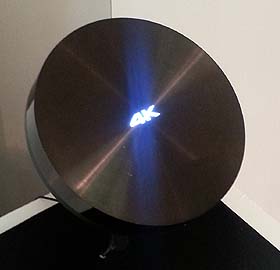 FMP-X1 4K Media Player
Ten inches in diameter with USB ports and an SD Card slot, the unit's 2TB hard drive comes preloaded with 10 feature films.