functional decomposition
(redirected from Function decomposition)
functional decomposition
[

′fəŋk·shən·əl dē'käm·pə′zish·ən

]

(control systems)

The partitioning of a large-scale control system into a nested set of generic control functions, namely the regulatory or direct control function, the optimizing control function, the adaptive control function, and the self-organizing function.
functional decomposition
Breaking down a process into non-redundant operations. In structured programming, it provides a hierarchical breakdown of the program into the individual operations, or routines, that are required. See normalization.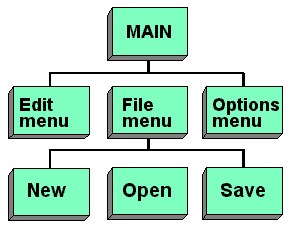 Functional Decomposition of a Program
This example is ultra simplistic, but shows the hierarchical breakdown of the program into its constituent components.