M.2
Also found in:
Medical
.
M.2
An M.2 card is a small plug-in card that holds an SSD. Used in computers, laptops or virtually any portable device due to its size, M.2 superseded the mSATA interface. M.2 supports USB 3.0, SATA 3.0 and PCI Express (PCIe), the latter using either the SATA controller or NVMe SSD controller (see AHCI and NVMe).

Originally known as the Next Generation Form Factor, M.2 PCIe SSDs, along with the NVMe controller, are expected to become a very popular format. Contrast with U.2. See SATA, PCI Express, mSATA and Mini PCI Express.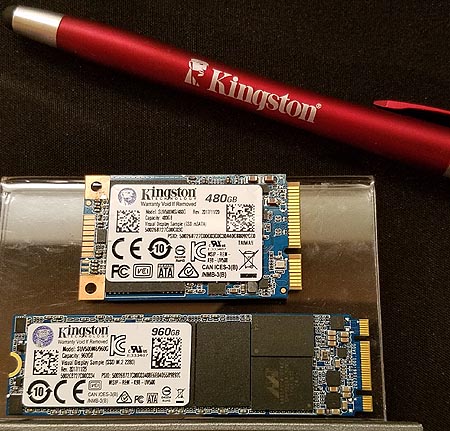 M.2 and mSATA Form Factors
The 960GB SATA SSD (bottom) uses the 67-pin M.2 interface. The 480GB SATA SSD (top) is an mSATA card.