RadioShack
Also found in:
Dictionary
,
Thesaurus
,
Wikipedia
.
RadioShack
(RadioShack Corporation, Ft. Worth, TX, www.radioshackcorporation.com) A retailer of consumer electronics that started in 1919 as Tandy Corporation, a family leather business. In 1963, Tandy acquired nine Radio Shack stores in Boston.

In 1977, the company introduced one of the first personal computers, the TRS-80 Model I, and more than 200,000 were sold in four years. Tandy's Model 100 and 200 lightweight portables were also inspiration to the laptop generation. Its first computers were proprietary, and its initial PCs were non-standard. However, starting with the Model 1000 in 1984, Tandy offered a full line of IBM-compatible PCs.

In 1993, Tandy sold its PC manufacturing facilities to AST and began to eliminate the Tandy brand name on its machines. In 2000, the company put the words Radio and Shack together and renamed itself RadioShack Corporation. Today, through its consumer website www.radioshack.com, company-operated stores, dealer outlets and phone kiosks, RadioShack has specialized in the wireless phone business, while also offering a variety of radio gear, home entertainment products, computers and accessories, as well as parts for the electronics hobbyist.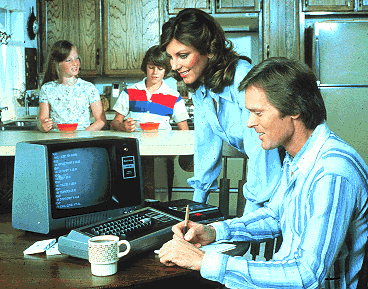 One of the First Personal Computers
In 1977, Tandy's Radio Shack division introduced one of the first personal computers, the TRS-80. It became widely used in small business and was a major contributor to the personal computer explosion. (Image courtesy of RadioShack Corporation.)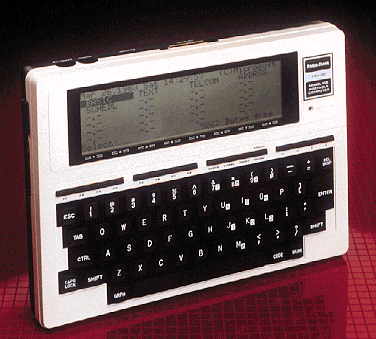 One of the First Portable Computing Devices
In 1983, the Model 100 Micro Executive Workstation weighed in at four pounds and included a built-in word processor, address list and modem. It was inspiration for the portable computers to come. (Image courtesy of RadioShack Corporation.)