Roof gutter
Also found in:
Dictionary
,
Thesaurus
,
Medical
,
Financial
.
Related to Roof gutter:
box gutter
,
eaves gutter
Roof gutter
A channel of metal or wood at the eaves or on the roof of a building for carrying off rainwater.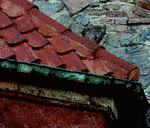 gutter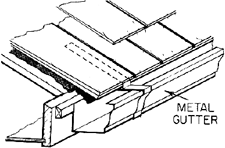 2. In electrical wiring, the space provided at the sides, top, or bottom within an electric panel or switchboard to permit the installation of feeder and branch wiring conductors.