microSD
(redirected from TransFlash Memory Module)
microSD
The smallest SD flash memory card. Introduced in 2005 and widely used in smartphones, tablets and other handheld devices, microSD is electrically and software compatible with the full-size SD card. All the SD micro versions, including the microSD, microSDHC (High Capacity) and microSDXC (Extended Capacity) have been widely used.

By 2015, tiny microSDXC cards reached 512GB, greatly surpassing the storage capacities of the mini formats. In the past, SanDisk referred to microSD as TransFlash (T-Flash). See SD Card and gruvi card.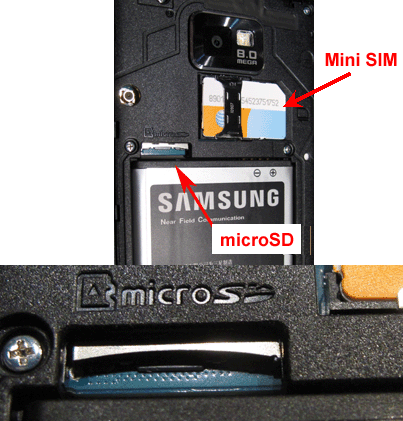 The Smartphone Slot
The microSD format is widely used in smartphones and tablets. To gain access to the microSD slot in this Android phone, the back of the case is removed.

Adapters Make microSD Universal
As shown here, a microSD card can slip into an adapter and plug into a full-size SD slot. Other adapters let microSD cards plug into miniSD slots and USB ports.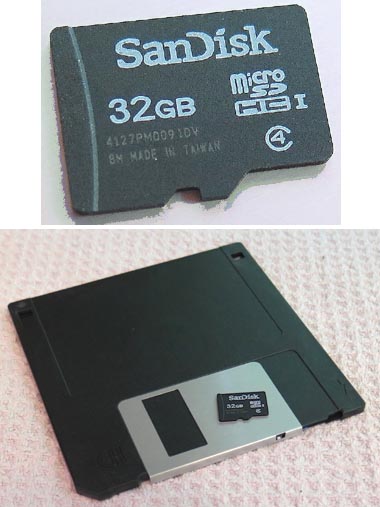 A Tad Smaller
Remember floppies? It would take 21,000 floppy disks to hold as much as this 32GB microSD, and 32GB is by no means the largest size. A 512GB microSD holds the equivalent of 336,000 floppies. For details, see floppy disk.