syndication format
(redirected from Web syndication)
Also found in:
Wikipedia
.
syndication format
A publishing format that lets people view headlines of the latest updates from their favorite blogs and websites from within their Web browser or newsreader program. The major syndication formats are RSS and Atom. These XML-based formats, known as "feeds," "news feeds" or "Web feeds," include a headline, short description and link to the article. The process of developing feeds is automated, and many blog publishing applications offer automatic feed creation. See RSS and Atom syndication format.

For Websites
Syndication feeds are invaluable for websites. They keep users interested, involved and up-to-date. Feeds also enable websites that share a common interest to expand their content by publishing news from other sites and blogs. In fact, a website can be made up entirely of syndication feeds.

For Users
By subscribing to several feeds, users quickly review all the latest updates from one consolidated index rather than browsing from site to site. The newsreader, which can be a stand-alone program or part of the Web browser, automatically searches selected sites and presents the latest headlines in chronological order to the user. See Web Slice.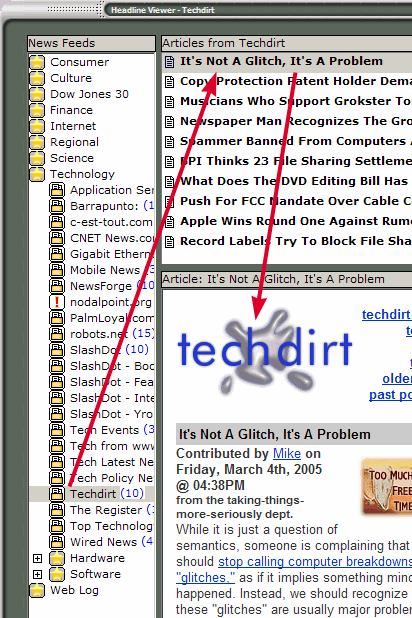 A Stand-Alone Newsreader
The Headline Viewer newsreader aggregates selected RSS and Atom feeds, shown on the left. The feed's articles are at the top, and the article's page is rendered below. For more information, visit www.headlineviewer.com.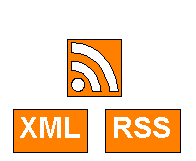 Feed Icons
Orange icons are feed subscription identifiers on websites. Either dragging or clicking them subscribes to the feed, and right clicking may reveal the URL that can be copied. An XML icon can be an RSS or Atom feed.