airport classification
airport classification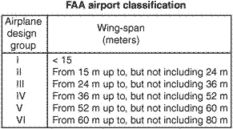 References in periodicals archive
?
Christy has been instrumental in the development of the Wyoming
airport classification
system, the Priority Rating Model for Wyoming airports, the original and ongoing development of the Wyoming Aviation Capital Improvement Program as well as many statewide system planning efforts for Wyoming, Aeronautics Administrator Amy Surdam said.
Data collection,
airport classification
, and forecasting.