attic
Also found in:
Dictionary
,
Thesaurus
,
Medical
,
Acronyms
,
Idioms
,
Wikipedia
.
attic
Architect a storey or low wall above the cornice of a classical façade
---
Attic
the dialect of Ancient Greek spoken and written in Athens: the chief literary dialect of classical Greek
attic
[

′ad·ik

]

(building construction)

The part of a building immediately below the roof and entirely or partly within the roof framing.
attic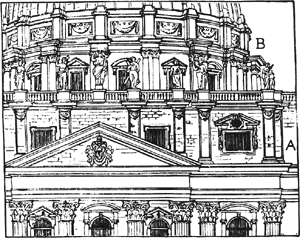 2. In classic building, a story built above the wall cornice.
3.
(
cap
.) Pertaining to the district of Attica in Greece.
4.
The ornamental construction above an
entablature
; often decorated.
5. The space between the ceiling framing of the topmost story and the underside of the roof framing.
Attic
(dreams)

Any part of a house usually represents a part of yourself (dreamer = house). The attic is the last thing built. Consider the details of the dream and try to figure out what your unconscious is trying to tell you. Some believe that the attic symbolizes the higher self, or best self (i. e. the self that is in contact with the eternal). Others think that the attic symbolizes the sum total of your life's work or it may predict how well you will do in old age. If the attic is full of "neat" stuff, it may imply that you are accomplishing wonderful things and are living up to your potential in this lifetime.