convertible laptop
(redirected from convertible tablet)
convertible laptop
A laptop computer that folds into a tablet. The screen swivels around and folds back down, turning the machine into a rectangular slate. In tablet mode, the convertible laptop is heavier and thicker than an iPad or Android tablet.

Convertible Vs. Hybrid
The convertible's screen remains on the unit, whereas the screen on a hybrid laptop is removed to become the tablet. However, the terms "convertible" and "hybrid" are used interchangeably for these combo units. See hybrid laptop, tablet PC and Windows 8.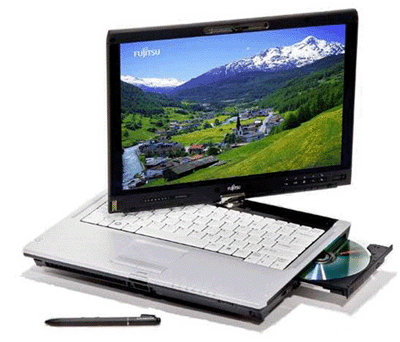 Swivel Screen Convertibles
The predominant feature of a convertible is the swivel screen, which folds back onto the unit like the Fujitsu model (top) and the Novero laptop (bottom). (Images courtesy of Fujitsu America, Inc. and Novero North America.)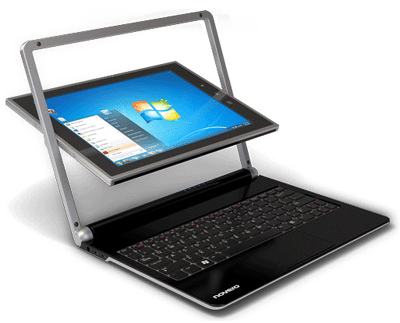 Swivel Screen Convertibles
The predominant feature of a convertible is the swivel screen, which folds back onto the unit like the Fujitsu model (top) and the Novero laptop (bottom). (Images courtesy of Fujitsu America, Inc. and Novero North America.)