photo editor
(redirected from digital photo manager)
photo editor
An image editing application that is specialized for managing photos from digital cameras. It is used to crop and touch up photos, as well as organize them into albums and slide shows. Photo editors typically do not have the myriad filters and features of a full-blown image editor such as Photoshop or Paint Shop Pro. However, they include a basic set of tools that is sufficient for most consumers. See photo manager, graphics viewer, image editor, digital camera and slide show.


A Unique Editor
Triscape's FxFoto photo editor (www.triscape.com) is loaded with features that can be used by both novice and expert. It keeps controls on screen at all times, so you become more familiar with the program with each use. Photo collections are viewed in the left pane, while the current image is displayed on the right.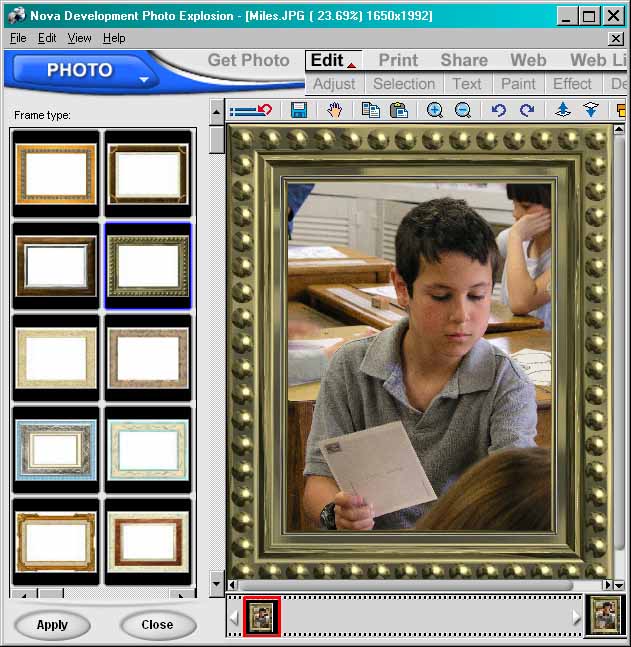 Frame It!
Geared to the novice, Nova Development's Photo Explosion (www.novadevelopment.com) incorporates common functions the average user might need to edit and organize photos. This feature wraps one of several picture frames around the image; a nice touch for a slide show or for sending to grandma.