keep
(redirected from keep under)
Also found in:
Dictionary
,
Thesaurus
,
Medical
,
Legal
,
Idioms
.
Related to keep under:
keep up
,
keep it down
keep
Architecture the main tower within the walls of a medieval castle or fortress
Keep
Inner tower of a castle.
keep, donjon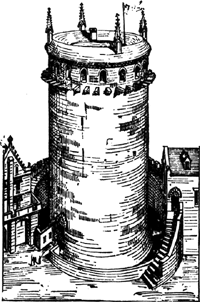 The stronghold of a medieval castle, usually in the form of a massive tower, and a place of residence, esp. in times of siege.