media converter
Media Converter
(networking)

A component used in

Ethernet

, although it is not part of the

IEEE

standard. The IEEE standard states that all segments must be linked with repeaters. Media converters were developed as a simpler, cheaper alternative to repeaters. However, in the 1990s the cost difference between the two is negligible.
media converter
A device that converts from one type of media to another. It typically refers to a hardware device that connects different transmission media; for example, from twisted pair to coax or from twisted pair to optical fiber.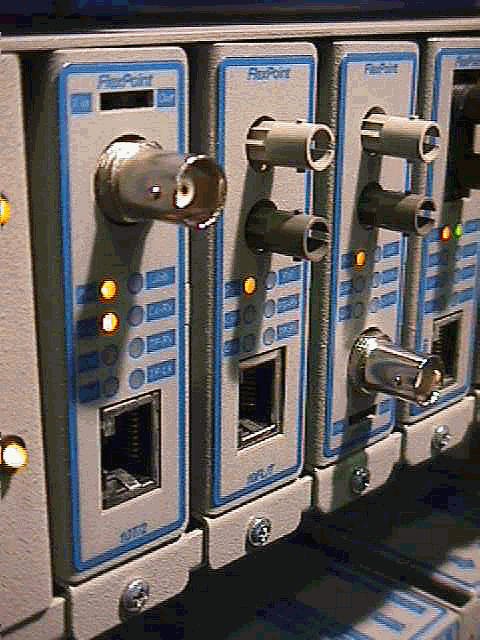 Media Converters
Typically small devices with two ports, these media converters from Omnitron, convert from 10Base-T to 10Base2 (left), from 10Base-FL to 10Base-T (middle) and from 10Base-FL to 10Base2 (right).