motherboard
Also found in:
Dictionary
,
Thesaurus
,
Medical
,
Legal
,
Financial
,
Acronyms
,
Wikipedia
.
motherboard
[′məth·ər'bȯrd]

(computer science)

A common pathway over which information is transmitted between the hardware devices (the central processing unit, memory, and each of the peripheral control units) in a microcomputer.
motherboard
Also called the "system board," "main board" "base board" or "logic board," it is the primary printed circuit board in a computer or other electronic device. In a modern desktop computer, the motherboard contains the CPU and memory sockets as well as the chipset, which houses the control circuits for all the peripheral devices. It also has a PCI-Express slot for a high-end graphics card and PCI slots for additional peripherals. Laptop motherboards have no expansion slots for more peripherals.

Want to Sound Like a Cool Geek?
Every now and then, say "mobo" instead of motherboard. See CPU, chipset, PCI Express, PCI and controller.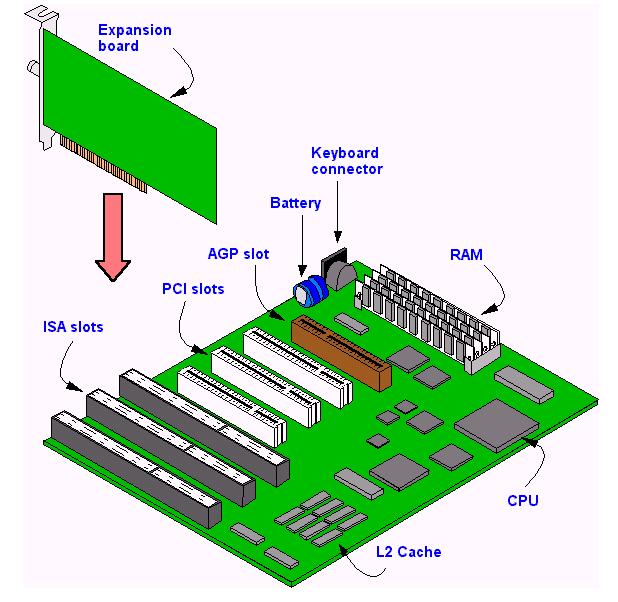 PC Motherboard
This earlier Baby AT style motherboard required plug-in expansion cards for almost all the peripheral devices. The ISA slots are long gone, and the AGP slot was replaced with PCI-Express.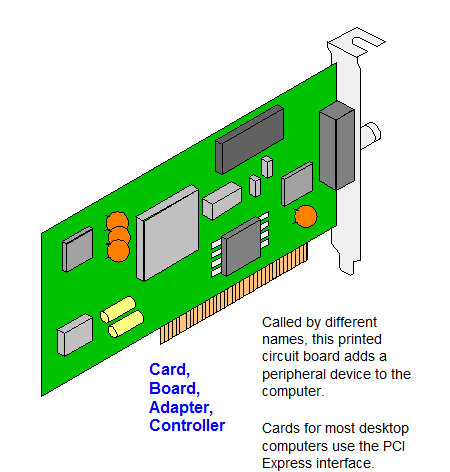 Expansion Cards
On earlier PCs, expansion cards were required for almost all peripheral devices except keyboard and mouse. Today, enthusiasts may plug in a faster graphics card, but most peripheral control circuits are already on the motherboard.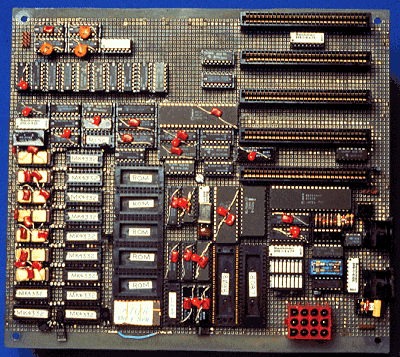 The Mother of All Motherboards
This is the front and back of the prototype of the first IBM PC motherboard in 1981. The chips are wired together on a "breadboard." (Images courtesy of IBM.)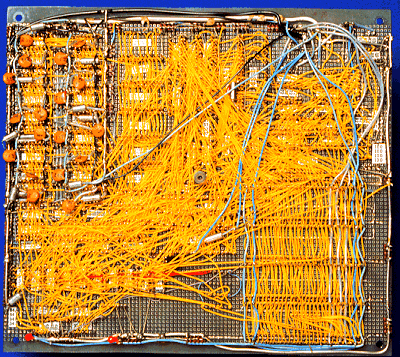 The Mother of All Motherboards
This is the front and back of the prototype of the first IBM PC motherboard in 1981. The chips are wired together on a "breadboard." (Images courtesy of IBM.)