pallet
Also found in:
Dictionary
,
Thesaurus
,
Financial
,
Acronyms
,
Wikipedia
.
pallet
[

′pal·ət

]

(building construction)

A flat piece of wood laid in a wall to which woodwork may be securely fastened.

(engineering)

A lever that regulates or drives a ratchet wheel.

A hinged valve on a pipe organ.

A tray or platform used in conjunction with a fork lift for lifting and moving materials.

(graphic arts)

An instrument consisting of a flat blade with a handle, used in clay work.

(invertebrate zoology)

One of a pair of plates on the siphon tubes of certain Bivalvia.

(mechanical engineering)

One of the disks or pistons in a chain pump.
pallet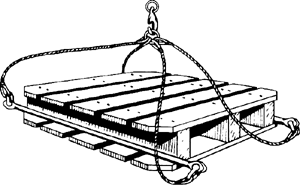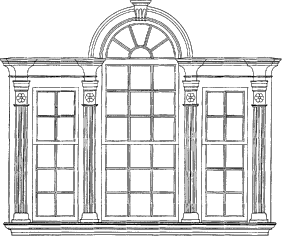 1. A flat piece of wood laid in joints of brickwork to allow fastening of woodwork to
pallet
A flat platform for shipping air freight. A pallet with its load also can be dropped by suspending it from a parachute(s). A forklift can get under a raised pallet to load it onto the aircraft. See
palletized bladder
.