exhaust stroke
(redirected from scavenge stroke)
Also found in:
Dictionary
.
exhaust stroke
[

ig′zȯst 'strōk

]

(mechanical engineering)

The stroke of an engine, pump, or compressor that expels the fluid from the cylinder.
exhaust stroke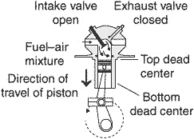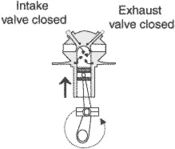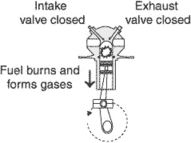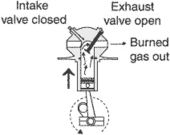 The fourth stroke in a reciprocating engine in which the piston is moving away from the crankshaft and the exhaust valve is open to permit expulsion of burned gases.