single in-line package
Also found in:
Dictionary
,
Thesaurus
,
Medical
,
Wikipedia
.
single in-line package
[

′siŋ·gəl ′in'līn ′pak·ij

]

(electronics)

A packaged resistor network or other assembly that has a single row of terminals or lead wires along one edge of the package. Abbreviated SIP.
single in-line package
A earlier memory chip module that was similar to a single in-line memory module (SIMM), but used pins rather than edge connectors. A single in-line package (SIP) was sometimes called a "single in-line pin package" (SIPP). See SIMM.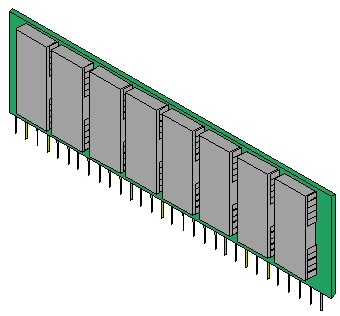 SIP Module
SIPs used pins to plug the module into the socket whereas SIMMs and DIMMs use edge connectors like PCI cards.