video
Also found in:
Dictionary
,
Thesaurus
,
Medical
,
Acronyms
,
Idioms
,
Wikipedia
.
video
1. of, concerned with, or operating at video frequencies
2. a film recorded on a video cassette
video
[

′vid·ē·ō

]

(electronics)

Pertaining to picture signals or to the sections of a television system that carry these signals in either unmodulated or modulated form.

Pertaining to the demodulated radar receiver output that is applied to a radar indicator.
video
(1) Any digital moving picture object, which includes a computer file in video formats such as MP4, MOV, M4V, AVI, DivX or FLV. A video may also be a DVD or Blu-ray disc. Years ago, a video was an analog videotape (see VHS). See MPEG, video codec and codec examples.

(2) A computer display system. A "video card" is the same as a "graphics card" or "display adapter." A computer's video system may be able to output any combination of analog VGA or digital DVI, DisplayPort or HDMI signals to the monitor. See display adapter, VGA, DVI, DisplayPort and HDMI.

(3) The moving picture technology developed for the television industry, initially for real-time capture and transmission and subsequently for recording and playback. In North America, the analog black and white TV standard (NTSC) that debuted in 1941 was replaced by digital TV (DTV) in 2009. In Europe and other countries, the analog PAL and SECAM color TV standards of the late 1960s were superseded by DVB and ISDB digital standards starting in the late 1990s. See NTSC, DTV, DVB, ISDB and VTR.

TV vs. Computer Color Encoding
TVs and computers use different color models. The color encoding of TV video signals (broadcast TV, cable TV, DVD, etc.) uses the YUV color space, whereas the computer's video system processes images in RGB. However, the screen electronics in both TVs and computers render only RGB, thus, YUV video is converted to RGB for display (see color space, YUV and RGB).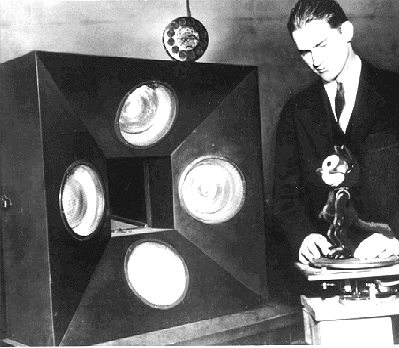 High Tech Video
Dating back to the late 1920s, this is one of the first video cameras. Although some stations were broadcasting TV in the 1930s, RCA began regular transmission in 1939. (Image courtesy of RCA Corporation.)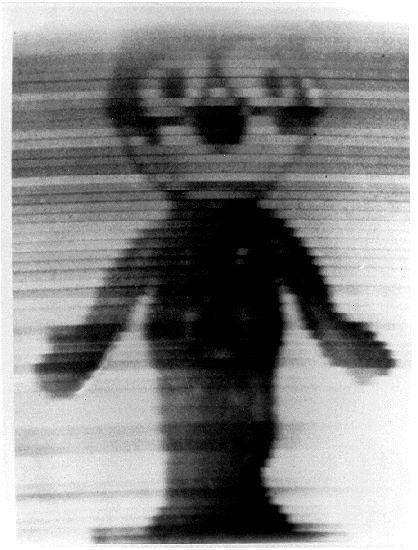 An Early Recording Star
Felix the Cat was one of the first images displayed on a television set. (Image courtesy of RCA Corporation.)