hood
(redirected from -hood)
Also found in:
Dictionary
,
Thesaurus
,
Medical
.
hood
1.
the US and Canadian name for
bonnet
(of a car)
2. the folding roof of a convertible car
3. Falconry a close-fitting cover, placed over the head and eyes of a falcon to keep it quiet when not hunting
4. Biology a structure or marking, such as the fold of skin on the head of a cobra, that covers or appears to cover the head or some similar part
---
Hood
2. Samuel, 1st Viscount. 1724--1816, British admiral. He fought successfully against the French during the American Revolution and the French Revolutionary Wars
3. Thomas. 1799--1845, British poet and humorist: his work includes protest poetry, such as The Song of the Shirt (1843) and The Bridge of Sighs (1844)
Collins Discovery Encyclopedia, 1st edition © HarperCollins Publishers 2005
Hood
A projection above an opening, such as a door or window, serving as a screen or as protection against the weather.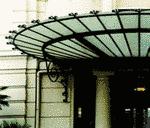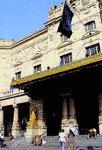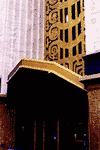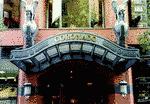 Illustrated Dictionary of Architecture Copyright © 2012, 2002, 1998 by The McGraw-Hill Companies, Inc. All rights reserved
What does it mean when you dream about a hooded figure?
Mystery and death are the associations of a hooded figure. The hood can indicate either the passing away of old obstacles or cowering and hiding from a person or a situation.
The Dream Encyclopedia, Second Edition © 2009 Visible Ink Press®. All rights reserved.
hood
[

hu̇d

]

(design engineering)

An opaque shield placed above or around the screen of a cathode-ray tube to eliminate extraneous light.

(engineering)

Close-fitting, rubber head covering that leaves the face exposed; used in scuba diving.

A protective covering, usually providing special ventilation to carry away objectionable fumes, dusts, and gases, in which dangerous chemical, biological, or radioactive materials can be safely handled.

McGraw-Hill Dictionary of Scientific & Technical Terms, 6E, Copyright © 2003 by The McGraw-Hill Companies, Inc.
hood
1. A cover placed above an opening or an object to shelter it.
2. A cover placed over a fire or chimney to create a draft and to direct the smoke, odors, or noxious vapors into a flue; may be supported or hung in space, or attached to a wall; sometimes furnished with a grease filter or extractor, a light fixture, and fire-extinguishing system.
McGraw-Hill Dictionary of Architecture and Construction. Copyright © 2003 by McGraw-Hill Companies, Inc.
hood
Any of a variety of devices used to restrict vision so that the pilot has no outside visual clues and can see only the aircraft instruments. It is used during instrument training to simulate conditions where the pilot cannot see outside the plane, such as being in a cloud.
An Illustrated Dictionary of Aviation Copyright © 2005 by The McGraw-Hill Companies, Inc. All rights reserved
HOOD
Hierarchical Object Oriented Design: a method for Architectural Design primarily for software to be developed in Ada, leading to automated checking, documentation and source code generation.
This article is provided by FOLDOC - Free Online Dictionary of Computing (foldoc.org)