Apple II
(redirected from 2e)
Also found in:
Acronyms
.
Apple II
(computer)

This article is provided by FOLDOC - Free Online Dictionary of Computing (foldoc.org)
Apple II
The computer family from Apple that pioneered the microcomputer revolution. It was widely used in schools and home and manufactured up to 1994. Using an 8-bit 6502 microprocessor running at 1 MHz and an 8-bit bus, it ran the Apple DOS and ProDOS operating systems. AppleSoft BASIC was built in (in a ROM chip). With a Z80 microprocessor board plugged in, Apple IIs could run CP/M programs, which were the predominant desktop business software of the time (see CPM).

Apple II, II Plus, IIe and IIc
Introduced in 1977, the Apple II came with 4K of RAM and hooked up to a TV and cassette tape recorder. A year later, a floppy disk was available. In 1979 and 1983, Apple introduced the Apple II Plus and Apple IIe respectively with more RAM and other improvements. A portable Apple IIc (C=compact) with a built-in floppy drive came out in 1984.

Apple IIGS (GS=Graphics/Sound)
Introduced in 1986 and discontinued in 1992, the faster IIGS had better graphics and sound. It ran Apple II software, but required GS software to use the enhanced features. See Apple III and Apple 1.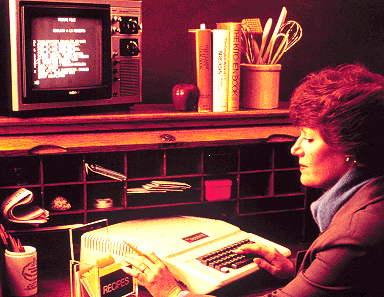 Original Apple II
This was the very first Apple II in 1978. A TV set was often used as a monitor in the beginning. (Image courtesy of Apple Inc.)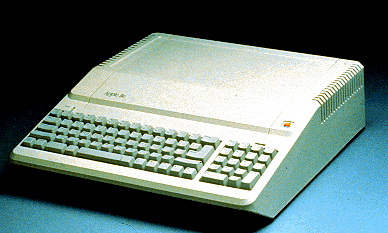 Apple IIe (E=Enhanced)
The streamlined IIe included a numeric keypad and four cursor keys instead of two. (Image courtesy of Apple Inc.)
Copyright © 1981-2019 by The Computer Language Company Inc. All Rights reserved. THIS DEFINITION IS FOR PERSONAL USE ONLY. All other reproduction is strictly prohibited without permission from the publisher.