Abat-jour
abat-jour
[

ä·bä′zhu̇r

]

(building construction)

A device that is used to deflect daylight downward as it streams through a window.
abat-jour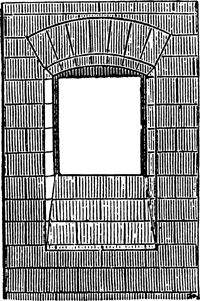 1. In a wall, an aperture whose sides have been cut back and/or whose underside has been sloped downward so as to admit a greater amount of light to the interior of the room.