Abramovitz, Max
Abramovitz, Max:
see Harrison, Wallace KirkmanHarrison, Wallace Kirkman,
1895–1981, American architect and city planner, b. Worcester, Mass. Harrison designed the Trylon and Perisphere, the structures that came to symbolize the 1939 New York World's Fair.
.....

Click the link for more information.

.

The Columbia Electronic Encyclopedia™ Copyright © 2013, Columbia University Press. Licensed from Columbia University Press. All rights reserved.

www.cc.columbia.edu/cu/cup/
Abramovitz, Max
(1908–1963)

American architect educated at the École des Beaux-Arts in Paris. He was a partner of Wallace K. Harrison. He absorbed the Modern movement working on Rockefeller Center, New York City (illus.), and designed the interior of Radio City Music Hall in Rockefeller Center. His designs for the U.S. embassy in New Delhi, India, built in 1954, and the Kennedy Center for the Performing Arts in Washington, D.C., built in 1961, were axial and symmetrical, and they paraphrased the Classical movement.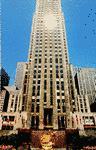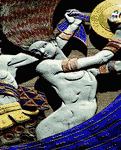 Illustrated Dictionary of Architecture Copyright © 2012, 2002, 1998 by The McGraw-Hill Companies, Inc. All rights reserved