Trapdoor
(redirected from Access hatch)
Also found in:
Dictionary
.
trapdoor
[

′trap'dȯr

]

(building construction)

A hinged, sliding, or lifting door to cover an opening in a roof, ceiling, or floor.

An undocumented entry point into a computer program, which is generally inserted by a programmer to allow discreet access to the program.
Trapdoor
A door that is flush with the surface; located in a floor, roof, or ceiling, or in the stage of a theater.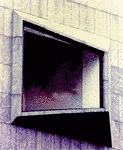 trapdoor
A door set into a floor, ceiling, or roof.
back door
A secret way to take control of a computer. Also called "trap doors," back doors are built into software by the original programmer, who can gain access to the computer by entering a code locally or remotely. For example, a back door in an application would enable a person to activate either normal or hidden functions within the software. A back door in an operating system would provide access to all system functions in the computer. See encryption backdoor, Easter Egg and Back Orifice.