accolade
(redirected from Accolade (video game publisher))
Also found in:
Dictionary
,
Thesaurus
.
accolade
1. the ceremonial gesture used to confer knighthood, originally an embrace, now a touch on the shoulder with a sword
2. Architect a curved ornamental moulding, esp one having the shape of an ogee arch
accolade
[′ak·ə'läd or lād]

(architecture)

Decorative molding in which two ogee curves meet centrally over the top of a window or door.
accolade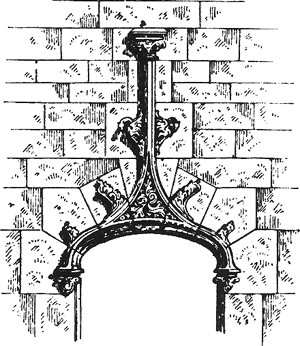 An ornamental treatment, used over an arch, a door, or a window, composed of two ogee curves meeting in the middle; often a richly decorated molding.