AirPods
AirPods
Apple's wireless headphones introduced with the iPhone 7 in 2016. Similar in shape to the corded EarPods that have been included starting with the iPhone 5, the Bluetooth-based AirPods are more sophisticated. When placed in the ear, the AirPod's W1 processor provides the intelligence to connect automatically to the iPhone or Apple Watch, and double tapping the AirPods activates Siri. See iPhone 7 and EarPods.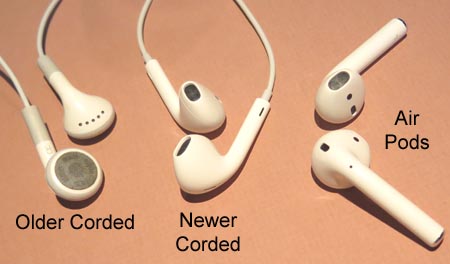 Wired and Wireless
Introduced with the iPhone 7, the AirPods resemble the corded EarPods from the iPhone 5 (middle). Various kinds of earbuds have always been included with Apple devices; however, AirPods are purchased separately.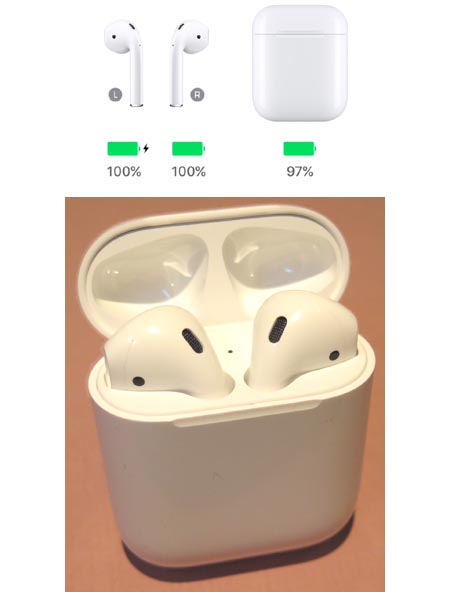 The Charging Case Is a Battery
The case is also a portable charger that provides a total of 24 hours of music or 11 hours of talk time on the go. The battery percentages are displayed on the screen of the iOS device.