Android Pay
Android Pay
Google's second-generation digital wallet payment system. Launched in 2015 after Google's acquisition of the Softcard payments system, Android Pay worked with the four major credit cards as well as debit cards from Bank of America, PNC and others. In 2018, Android Pay merged with Google Wallet (see Google Pay).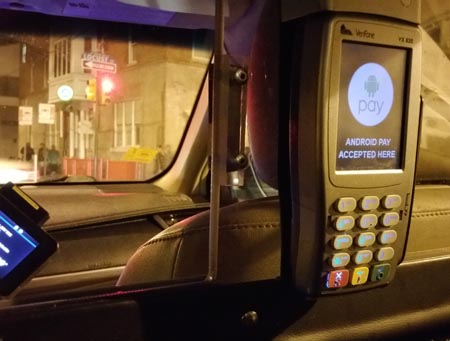 Pay Your Fare with Android Pay
In 2015, riders could pay their fare with Android Pay in a Philadelphia taxicab. In 2018, Android Pay became Google Pay.