Android connector
Android connector
A Micro USB connection that Android devices use for data transfer. Although Android smartphones use the same interface for charging, Android tablets may have a separate power socket. See Android dock.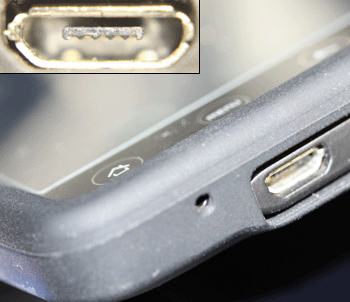 The Smallest USB Socket
Android devices use Micro USB for connection to a computer or charger. See Micro USB.