Antirabic Unit
The following article is from The Great Soviet Encyclopedia (1979). It might be outdated or ideologically biased.
Antirabic Unit
a special medical facility for performing inoculations against rabies. The first antirabic units were established after 1885, when L. Pasteur prepared antirabic vaccine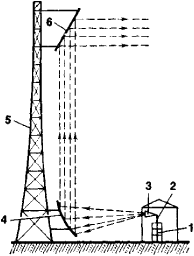 from the brains of animals that had been infected with an attenuated, fixed virus. The world's second antirabic unit, which was the first in Russia, was opened in 1886 in Odessa on the initiative of I. I. Mechnikov and N. F. Gamaleia. Later, such units were organized in Moscow, Warsaw, Samara, and St. Petersburg, and by 1912 there were 28 in Russia.
After the Great October Socialist Revolution, antirabic units became the centers for the fight against rabies; by 1938 there were 80 in the USSR, not counting several hundred branches. Subsequently, antirabic units became departments of the new epidemiologic centers. In several cities, institutes of vaccines and serums and institutes of microbiology and epidemiology developed out of antirabic units.
The Great Soviet Encyclopedia, 3rd Edition (1970-1979). © 2010 The Gale Group, Inc. All rights reserved.