Apple dock connector
Apple dock connector
The plug and socket that provides data transfer between an iPhone, iPad or iPod and a computer or sound system. Using a 30-pin, proprietary configuration, the Apple device contains the socket, and the cable or docking station has the plug. In 2012, the digital+analog 30-pin interface was changed to an all-digital 8-pin interface on certain new models (see Lightning connector).

Digital and Analog
The 30-pin Apple dock connector uses 27 digital lines for USB 2.0, USB 3.0 and DisplayPort interfaces, plus three lines for analog audio. However, all Apple devices have another analog output: the standard 3.5mm earphones jack, which is also commonly used to connect to a stereo system or a boom box that has analog inputs (see mini-phone connector).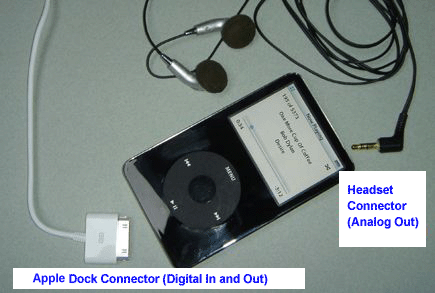 First Dock Connector (30 pins - digital+analog)
The 30-pin connector works with Apple devices prior to the iPhone 5 and 2012 models of the iPod touch and nano. It includes three lines of analog audio. See Apple dock.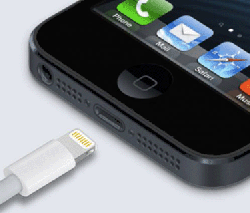 Second Dock Connector (8 pins - digital)
The 8-pin Lightning connector uses a reversible plug and has no analog lines (for details, see Lightning connector). (Image courtesy of Apple Inc.)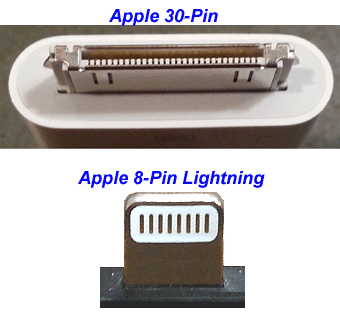 Easy to Tell the Difference
Apple's 8-pin and 30-pin plugs are entirely different and easy to identify.