Bluetooth
(redirected from Bcommerce)
Also found in:
Dictionary
,
Medical
.
Bluetooth
(protocol, standard)

A specification for short-range radio links between mobile computers, mobile phones, digital cameras, and other portable devices.

http://bluetooth.com.
Bluetooth
The standard wireless personal area network (WPAN) for short-range transmission of digital audio and data. Using radio waves, Bluetooth transmits through walls and other non-metal barriers. Although the term is synonymous with cellphone headsets and in-vehicle, hands-free telephony, Bluetooth is also used for wireless speakers, keyboards, mice, game controllers, smartwatches and more (for category details, see Bluetooth profiles).

Spread Spectrum Transmission
Using frequency hopping spread spectrum (FHSS), Bluetooth randomly changes to one of 79 channels 1,600 times per second in the same unlicensed 2.4 GHz band as Wi-Fi. See spread spectrum.

Bluetooth Versions (see table below)
Bluetooth 1.2 (Basic Data Rate) was the first widely used Bluetooth technology. Bluetooth 2.0 + EDR (Enhanced Data Rate) improved speed and interference handling. Bluetooth 3.0 + HS (High Speed) establishes the connection via Bluetooth but transfers data over Wi-Fi.

Version 4 added Bluetooth Low Energy (BLE). Branded as "Bluetooth Smart," BLE uses only a quarter of the power at 1 Mbps, and devices can transmit for years on watch batteries (see Bluetooth LE).

Scandinavian Origins
Named after ancient King Harald Blatan of Denmark, Sweden-based Ericsson developed Bluetooth and co-founded the governing body in 1998 (www.bluetooth.com). Bluetooth is also an IEEE personal area network (PAN) standard (see 802.15). Supporting point-to-point and multipoint architectures (see piconet), there are billions of Bluetooth devices in use. See Bluetooth glossary.

BLUETOOTH DATA RATES          Max. Data            Rate Version   (Mbps)

 1.2         1    "Bluetooth Classic"
 2.0 + EDR   3    "Bluetooth Classic"
 2.1 + EDR   3    "Bluetooth Classic"

 3.0 + HS   24    (over Wi-Fi)

 4.0         3
 4.0 + BLE   1    (Bluetooth LE)

 4.1   Improvements (see  Bluetooth 4.1)

 4.2 + BLE   1+   Designed for IoT
                    (see  Bluetooth 4.2)


 BLUETOOTH POWER CLASSES         Max.   Approx.        Power   Range Class   (mW)  (meters)

  1      100     100
  2      2.5      10
  3      1         1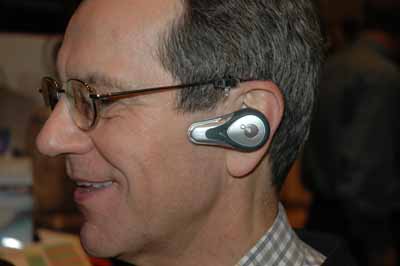 Bluetooth = Headset
Because they are were so ubiquitous, "Bluetooth" initially became synonymous with "headset." However, Bluetooth connects many other devices.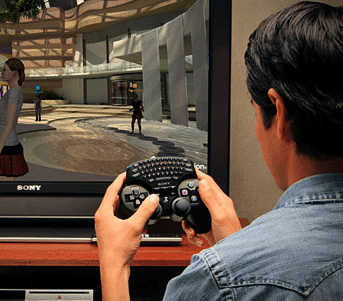 Game Controllers
This "gamepad" from Sony uses Bluetooth to communicate with the PlayStation3 game console. See video game controller. (Image courtesy of Sony Corporation.)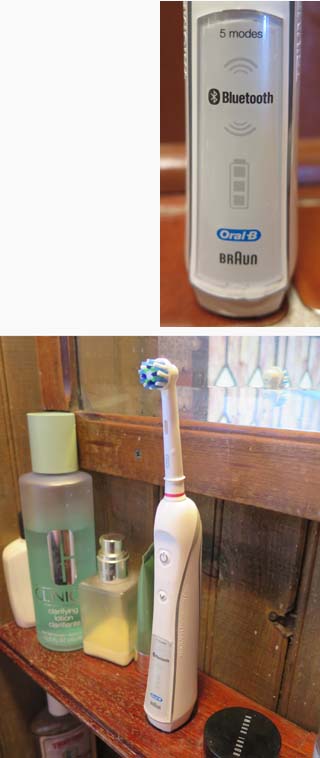 Blue Teeth!!
This Oral-B toothbrush sends elapsed time to the app in the user's smartphone via Bluetooth to monitor brushing time and history.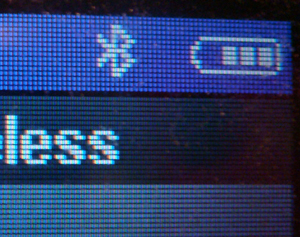 The Bluetooth Logo
The stylized "B" displayed on this cellphone means it has been synchronized with a Bluetooth device.