Birds
Also found in:
Dictionary
,
Thesaurus
,
Medical
,
Acronyms
,
Idioms
.
birds
Any member of the class Aves, which includes warmblooded, feathered vertebrates with forelimbs modified to form wings.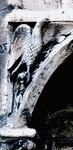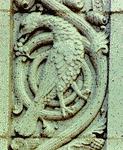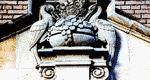 See also: Ornament

Illustrated Dictionary of Architecture Copyright © 2012, 2002, 1998 by The McGraw-Hill Companies, Inc. All rights reserved
What does it mean when you dream about birds?
Birds are complex symbols with many possible meanings. As creatures that fly aloft with no attachment to the ground, they can represent freedom, either physical or psychological. Because they navigate in an unseen—and thus seemingly spiritual—medium, birds can have a variety of different religious meanings, as messengers of the divine (e.g., the Holy Spirit), as symbols of the soul, as heralds of spiritual aspiration (the desire to "soar aloft"), and so on. Blackbirds were traditionally thought of as omens of death, although they can also represent the shadow side of the self. Various other meanings are associated with particular kinds of birds (e.g., vultures). Also, birds in dreams sometimes allude to such metaphors as "bird-brained."
The Dream Encyclopedia, Second Edition © 2009 Visible Ink Press®. All rights reserved.
Birds
Birdman of Alcatraz
(Robert Stroud, 1890–1963) from jailbird to famous ornithologist. [Am. Hist.: Worth, 28]
Birds, The
Hitchcock film in which birds turn on the human race and terrorize a town. [Am. Cinema: Halliwell, 51]
Blue Bird of Happiness
symbolizes the goal of the two children in Maeterlinck play. [Belg. Lit.: The Blue Bird in Haydn & Fuller, 94]
Cloud-cuckoo-land (Nephelococcygia)
city in which all power is to be vested in the birds. [Gk. Drama: Aristophanes Birds]
cranes of Ibycus
called on by the dying poet to bear witness against his murderers, they lead to the murderers' conviction. [Gk. Myth.: NCE, 1307]
Gripp
talking raven, beloved pet of half-wit Barnaby Rudge. [Br. Lit.: Dickens Barnaby Rudge]
Halitherses
Ithacan seer; ornithologist. [Gk. Myth.: Kravitz, 46]
phoenix
fabulous Arabian bird; sings a dirge, burns itself to ashes, and rises to a new life. [Gk. Myth.: Brewer Dictionary, 699]
Polynesia
wise old parrot who teaches Dr. Dolittle the languages of birds and animals. [Children's Lit.: Hugh Lofting Dr. Dolittle]
raven
bird of ill omen visits the despairing poet. [Am. Lit.: Poe The Raven]
Seagull, Jonathan Livingston
ambitious seagull is determined to improve its flying techniques and achieve greater speeds. [Am. Lit.: Richard Bach Jonathan Livingston Seagull]
Allusions—Cultural, Literary, Biblical, and Historical: A Thematic Dictionary. Copyright 2008 The Gale Group, Inc. All rights reserved.