Bluetooth speaker
Also found in:
Dictionary
,
Thesaurus
,
Medical
,
Legal
.
Bluetooth speaker
An amplifier and loudspeaker with Bluetooth wireless connectivity that is paired (pre-associated) with one or more smartphones, tablets, iPods or computers. Available in all sizes, including replaceable battery and rechargeable models, as well as wall-powered units, the Bluetooth speaker receives digital audio streams from the host device, which are typically compressed. It then decompresses, decodes and amplifies the audio through the built-in speakers. See Bluetooth audio and Bluetooth pairing.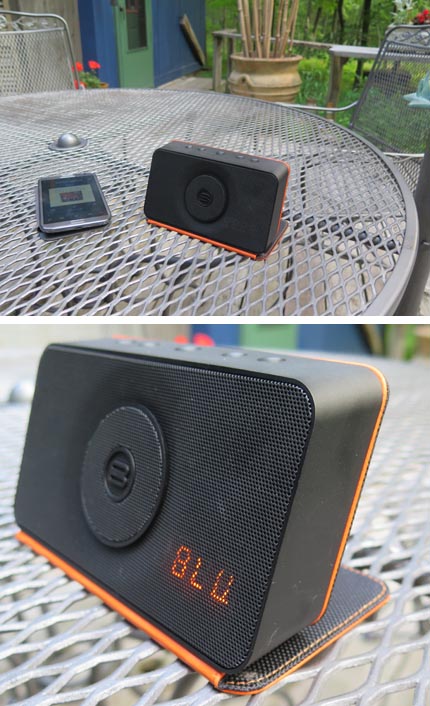 A Premium Bluetooth Speaker
Bayan Audio's Soundbook stands out in the crowd. Using custom-designed speakers, the aluminum case adds rigidity and eliminates resonance. The Soundbook also supports aptX for higher quality audio (see aptX). For more information, visit www.bayanaudio.com.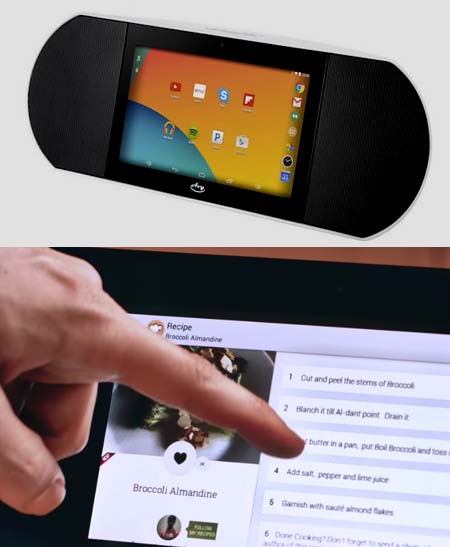 A Speaker Tablet
Rather unique, Zettaly's Avy is a full-blown Android tablet that can pair with a music source via Bluetooth and access the Internet via Wi-Fi at the same time. (Images courtesy of Zettaly Inc., www.zettaly.com)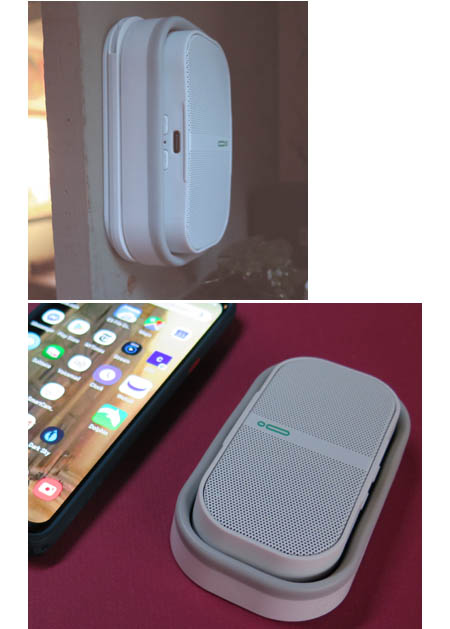 Mo Speakers from POW - Very Portable
Not much bigger than a smartphone, POW AUDIO's Mo speakers can be wall mounted or attached to the back of the phone case for traveling. When expanded, they provide room-filling sound. A second speaker can be paired for stereo.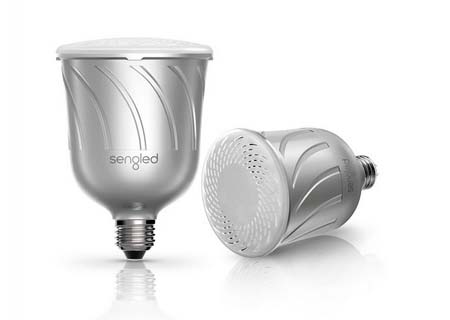 Even in a Bulb
Sengled's Pulse is a dimmable LED bulb combined with a Bluetooth speaker from JBL that delivers a surround sound effect. One master bulb supports up to seven satellite bulbs, and the light and music are controlled via an app. (Image courtesy of Sengled, www.sengled.com)