Bluetooth speaker
Also found in:
Dictionary
,
Thesaurus
,
Medical
,
Legal
.
Bluetooth speaker
An amplifier and loudspeaker with Bluetooth wireless connectivity that is paired (pre-associated) with one or more smartphones, tablets, iPods or computers. Available in all sizes, including replaceable battery and rechargeable models, as well as wall-powered units, the Bluetooth speaker receives digital audio streams from the host device, which are typically compressed. It then decompresses, decodes and amplifies the audio through the built-in speakers. See Bluetooth audio and Bluetooth pairing.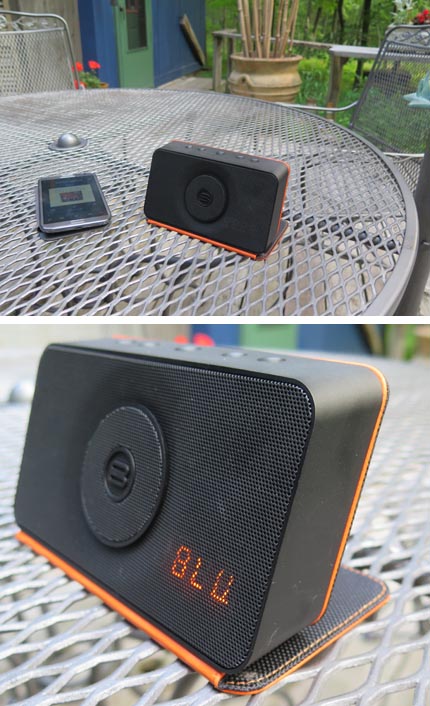 A Premium Bluetooth Speaker
Bayan Audio's Soundbook stands out in the crowd. Using custom-designed speakers, the aluminum case adds rigidity and eliminates resonance. The Soundbook also supports aptX for higher quality audio (see aptX). For more information, visit www.bayanaudio.com.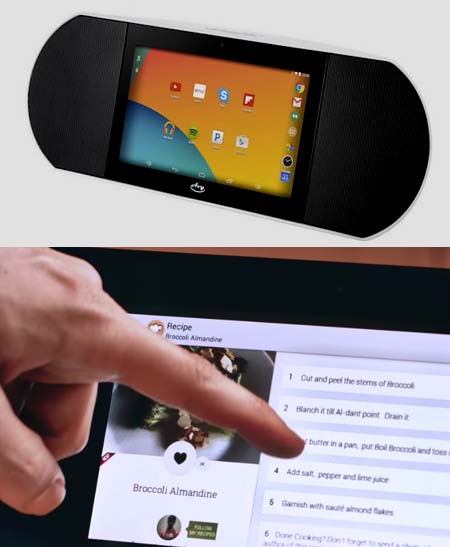 An Android Speaker Tablet
Rather unique, Zettaly's Avy is a full-blown Android tablet that can pair with a music source via Bluetooth and access the Internet via Wi-Fi at the same time. (Images courtesy of Zettaly Inc., www.zettaly.com)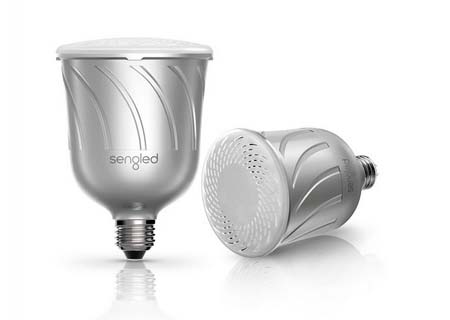 Even in a Bulb
Sengled's Pulse is a dimmable LED bulb combined with a Bluetooth speaker from JBL that delivers a surround sound effect. One master bulb supports up to seven satellite bulbs, and the light and music are controlled via an app. (Image courtesy of Sengled, www.sengled.com)