boss
(redirected from Bosse)
Also found in:
Dictionary
,
Thesaurus
,
Medical
,
Legal
,
Wikipedia
.
boss
1
Informal
Chiefly US a professional politician who controls a party machine or political organization, often using devious or illegal methods
---
boss
2
1. Biology any of various protuberances or swellings in plants and animals
2.
a. an area of increased thickness, usually cylindrical, that strengthens or provides room for a locating device on a shaft, hub of a wheel, etc
b. a similar projection around a hole in a casting or fabricated component
3. an exposed rounded mass of igneous or metamorphic rock, esp the uppermost part of an underlying batholith
Boss
A projecting ornament, usually richly carved and placed at the intersection of ribs, groins, beams, or at the termination of a molding.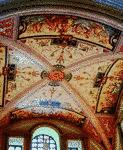 Boss
(1) Proprietor, entrepreneur.
(2) In the USA this term is also used for persons who head the apparatus of the Republican and Democratic parties in states and cities. Acting in the interests of monopolies, bosses frequently resort to bribes, threats, and blackmail during election campaigns in order to ensure the victory of candidates suitable to them.
What does it mean when you dream about your boss?
Dreaming of one's boss may indicate over involvement with work. Alternatively, it may represent a parental figure—the father if the boss is a man, and the mother if the boss is a woman.
boss
[

bȯs

]

(design engineering)

Protuberance on a cast metal or plastic part to add strength, facilitate assembly, provide for fastenings, or so forth.

(geology)

A large, irregular mass of crystalline igneous rock that formed some distance below the surface but is now exposed by denudation.

(naval architecture)
boss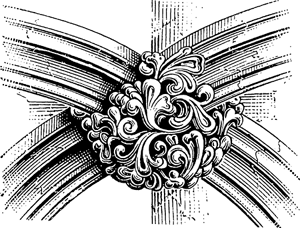 1. A projecting, usually richly carved ornament placed at the intersection of ribs, groins, beams, etc., or at the termination of a molding.
2. In masonry, a roughly shaped stone set to project for carving in place.
3. To hammer sheet metal to conform to an irregular surface.
4. A protuberance on a pipe, fitting, or part designed to add strength, to facilitate alignment during assembly, to provide for fastenings, etc.
BOSS
Bridgport Operating System Software. A derivative of the ISO 1054 numerical machine control language for milling, etc.