boundary marker
(redirected from Boundary stone)
Also found in:
Acronyms
.
boundary marker
[

′bau̇n·drē 'mär·kər

]

(navigation)

A radio transmitter operating at 75 megahertz and installed near the approach end of landing runway (3.9 nautical miles ± 1000 feet, or 7123 ± 305 meters) and approximately on the localizer course line.
Boundary marker
May consist of a wooden stake, surveyor's marker, or monument located at the points where the perimeter changes directions, as indicated on a plot
boundary marker
A marker or inscribed stone that designates some type of boundary; for example, see
meridian stone
.
boundary marker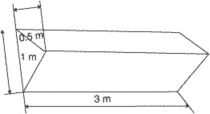 A painted object, such as a cone, disc, or other devices, used to mark the boundary of the surface usable for landing and takeoff of aircraft. The landing area may not have any boundary lights.