bytecode
(redirected from Byte code)
bytecode
[

′bīt'kōd

]

(computer science)

Compiled Java programs that can be transferred across a network and executed by the Java virtual machine.

McGraw-Hill Dictionary of Scientific & Technical Terms, 6E, Copyright © 2003 by The McGraw-Hill Companies, Inc.
bytecode
An intermediate language that requires a runtime program for execution. For example, the source code of Java and Microsoft's .NET languages is compiled into their particular type of bytecode, which is executed by their runtime engines (see Java and .NET Framework). WebAssembly, which can be used instead of JavaScript routines in Web pages, generates bytecode (see WebAssembly). The Solidity language, which is used to create smart contracts on the Ethereum blockchain, generates bytecode (see Solidity).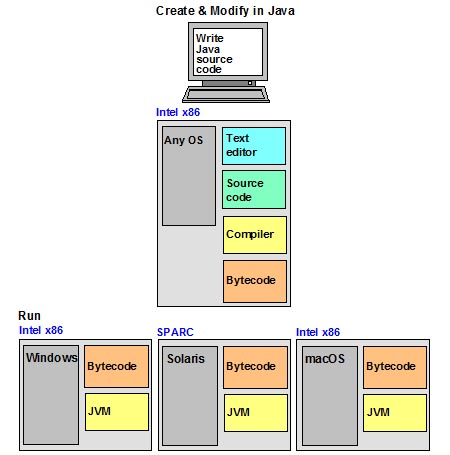 Java Bytecode
Java programs are compiled into bytecode, which is translated into machine language at runtime by the Java Virtual Machine (JVM). There are JVMs for almost every environment, enabling Java to run in most computers. See runtime engine.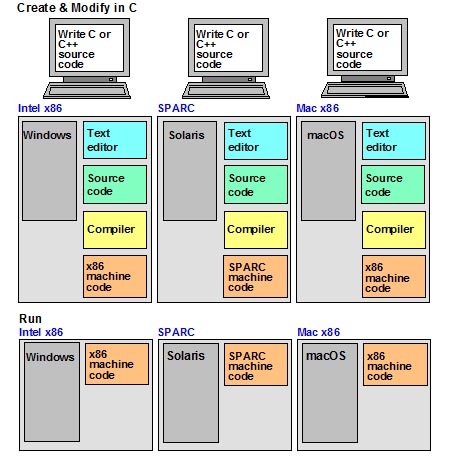 No Bytecode - No Runtime Engine
In compiled languages such as C/C++, the machine language is executed in the computer. See C.
Copyright © 1981-2019 by The Computer Language Company Inc. All Rights reserved. THIS DEFINITION IS FOR PERSONAL USE ONLY. All other reproduction is strictly prohibited without permission from the publisher.