iMac
(redirected from CCL26)
Also found in:
Medical
,
Wikipedia
.
iMac
Apple's primary desktop computer. The iMac is an "all-in-one" that houses the computer and drives within the flat panel monitor case. Since their debut in 1998, iMacs have been extremely popular.

Apple also makes two computers with stand-alone monitors: a mini desktop model (see Mac mini) and a high-end unit (see Mac Pro).

What, No Floppy?
In 1998, the iMac caused a stir as the first personal computer without a floppy drive. With everything contained in the CRT cabinet, the iMac debuted as a low-priced Internet-ready machine (the "i" in iMac). It also replaced the serial port and Apple's keyboard/mouse port (see ADB) in favor of USB.

A Thousand Times More RAM
The first iMac came with 32MB RAM, a 4GB hard disk, CD-ROM drive and dial-up modem. Only the RAM was upgradable. Sixteen years later, the 2014 iMac with Retina 5K display was configurable with up to a thousand times more RAM and 700 times more storage than the first iMac. It was also the first desktop computer with a 5K monitor. See Macintosh, iBook, MacBook and eMac.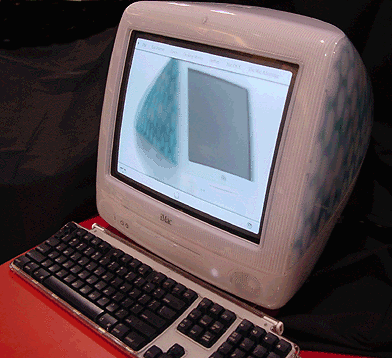 The First iMac
Available in 13 colors, the first iMacs harked back to the original Mac that was completely housed in one cabinet. More than five million CRT-based iMacs were sold before Apple switched to LCD screens in 2001. Like all Mac models in that time frame, the first iMacs used PowerPC chips (see Mactel).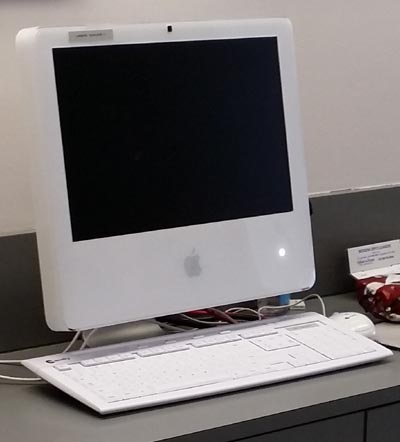 They Got Thinner
When LCD screens became affordable, the iMac shrunk considerably. Still going strong in 2014, this 2003 model had eight times the memory and 20 times the hard disk space of the first iMac.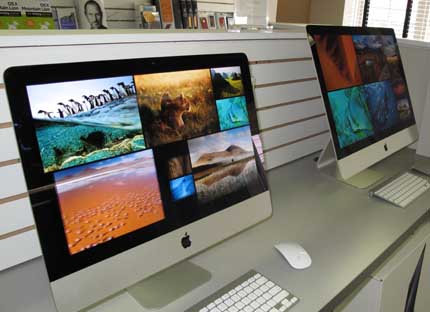 Then Razor Thin
In late 2012, ultra-thin (at the edge) iMacs were introduced, and just as the first iMacs eliminated the floppy, the 2012 models dropped the CD/DVD drive.