Cloverleaf
Also found in:
Dictionary
,
Thesaurus
,
Medical
,
Wikipedia
.
Cloverleaf
A gravitationally lensed image of a very distant quasar (redshift 2.56) in the form of four images separated by about 1 arc second. The lensing galaxy has not yet been detected and may itself lie at comparatively high redshift. See gravitational lens.
cloverleaf
[

′klō·vər'lēf

]

(civil engineering)

A highway intersection resembling a clover leaf and designed to allow movement and interchange of traffic without direct crossings and left turns.
Command key
On Apple keyboards, a modifier key that was originally the "Apple key." Like the Control and Option keys, Command is pressed along with a letter or digit key to peform a function. The Command key is sometimes used like the Control key in Windows; for example, Command-P and Control-P print a document. However, the Mac's Option key is also used for Windows Control key functions. See Control key.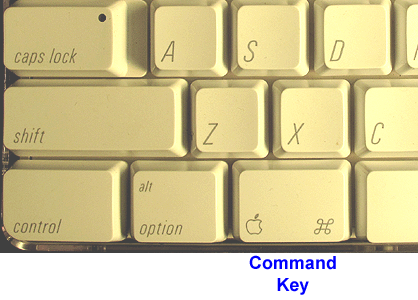 The "Apple" Key
The Mac Command key is identified by its apple or cloverleaf symbols; in this case both. The cloverleaf is also known as the squiggle, pretzel and rugbeater.