township
(redirected from Commune (administrative division))
Also found in:
Dictionary
,
Thesaurus
,
Legal
,
Financial
.
town
town,
in the United States. In the New England states the town is the basic unit of
local government
. The New England town government's unique feature is the town meeting, much praised as a nearly pure form of democracy. At the annual meeting of voters, town officers are elected and local issues such as town tax rates are decided. Elsewhere in the United States the term
town
has little political use, signifying only a place incorporated as a town or simply a population center. However,
township
has legal meaning—a geographical division of the
county
, established in land surveys and usually made up of 36 sections, each with roughly an area of 1 sq mi (2.6 sq km). Except in the Middle Atlantic states, townships are seldom units of local government.
The Columbia Electronic Encyclopedia™ Copyright © 2022, Columbia University Press. Licensed from Columbia University Press. All rights reserved.
Township
A political and geographic area within the boundaries of a municipal government; sometimes separate from a larger county.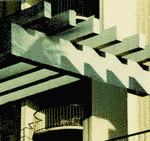 Illustrated Dictionary of Architecture Copyright © 2012, 2002, 1998 by The McGraw-Hill Companies, Inc. All rights reserved
township
1. a small town
2. (in the Scottish Highlands and islands) a small crofting community
3. (in the US and Canada) a territorial area, esp a subdivision of a county: often organized as a unit of local government
4. (formerly, in South Africa) a planned urban settlement of Black Africans or Coloured people
5.
English history
a. any of the local districts of a large parish, each division containing a village or small town
b. the particular manor or parish itself as a territorial division
c. the inhabitants of a township collectively
Collins Discovery Encyclopedia, 1st edition © HarperCollins Publishers 2005