township
(redirected from Commune (subdivision))
Also found in:
Dictionary
,
Thesaurus
,
Legal
,
Financial
.
township:
see towntown,
in the United States. In the New England states the town is the basic unit of local government. The New England town government's unique feature is the town meeting, much praised as a nearly pure form of democracy.
.....

Click the link for more information.

.
Township
A political and geographic area within the boundaries of a municipal government; sometimes separate from a larger county.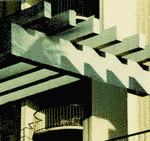 township
1. a small town
2. (in the Scottish Highlands and islands) a small crofting community
3. (in the US and Canada) a territorial area, esp a subdivision of a county: often organized as a unit of local government
4. (formerly, in South Africa) a planned urban settlement of Black Africans or Coloured people
5.
English history
a. any of the local districts of a large parish, each division containing a village or small town
b. the particular manor or parish itself as a territorial division
c. the inhabitants of a township collectively