composite capital
composite capital
One of the five classical orders which combines acanthus leaves of the Corinthian order with the volutes of the Ionic order.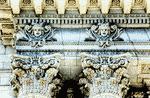 See also: Capital

Illustrated Dictionary of Architecture Copyright © 2012, 2002, 1998 by The McGraw-Hill Companies, Inc. All rights reserved
Composite capital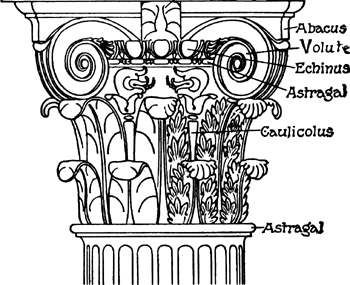 The topmost member of a column of the
Composite order
; a Roman adaptation of a Corinthian capital, being much more elaborate; consists of volutes and convex molding between them, somewhat similar to the
McGraw-Hill Dictionary of Architecture and Construction. Copyright © 2003 by McGraw-Hill Companies, Inc.