console
(redirected from Consolas)
Also found in:
Dictionary
,
Thesaurus
,
Wikipedia
.
console
1. an ornamental bracket, esp one used to support a wall fixture, bust, etc.
2. the part of an organ comprising the manuals, pedals, stops, etc.
3. a unit on which the controls of an electronic system are mounted
console
[

′kän'sōl

]

(computer science)

The section of a computer that is used to control the machine manually, correct errors, manually revise the contents of storage, and provide communication in other ways between the operator or service engineer and the central processing unit. Also known as master console.

A display terminal together with its keyboard.

(engineering)

A main control desk for electronic equipment, as at a radar station, radio or television station, or airport control tower. Also known as control desk.

A large cabinet for a radio or television receiver, standing on the floor rather than on a table.

A grouping of controls, indicators, and similar items contained in a specially designed model cabinet for floor mounting; constitutes an operator's permanent working position.
console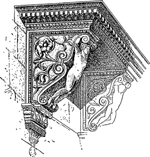 1.
A decorative bracket in the form of a vertical scroll, projecting from a wall to support a cornice, a door or window head, a piece of sculpture, etc.; an
ancon.
2. The cabinet from which an organ is played, including the keyboards, pedals, stops, etc.
3. A panel control desk or cabinet containing dials, meters, switches, and other apparatus for controlling mechanical, hydro-mechanical, or electrical equipment.
console

i
. That portion of aircraft cockpit in which many of the operating controls are located. The control console is normally in the form of a pedestal, which extends out from the instrument panel between the pilot's and the co-pilot's seats.
ii
. In radar, this refers to radarscope as in a controller's console.
iii
. A control station for any major device or system. Normally, such a console is for the seated.
iv
. A control station as in the instructor's console in a simulator.
console
(1)

The operator's station of a

mainframe

. In times past, this was a privileged location that conveyed godlike powers to anyone with fingers on its keys. Under

Unix

and other modern

time-sharing

operating systems, such privileges are guarded by passwords instead, and the console is just the

tty

the system was booted from. Some of the mystique remains, however, and it is traditional for sysadmins to post urgent messages to all users from the console (on Unix, /dev/console).
console
(2)

On

microcomputer Unix

boxes, the main screen and keyboard (as opposed to character-only terminals talking to a

serial port

). Typically only the console can do real graphics or run

X

. See also

CTY

.
console
(1) The physical control panel on a computer or electronic device.

(2) A game machine. See video game console.

(3) A terminal or desktop computer used to monitor and control a network.

(4) Any display terminal.

(5) The user interface on any monitoring, management or control system. See Microsoft Management Console, HMI and OI.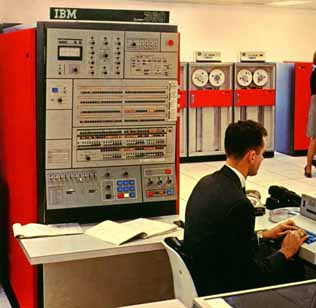 Consoles that Were Consoles!
Up until the late 1970s, computers were designed with panels of blinking lights, which added to their aura of science fiction. The designs gave each computer a personality that is lacking in many of today's machines. (Top image courtesy of The Computer Museum History Center. Bottom image courtesy of Unisys Corporation.)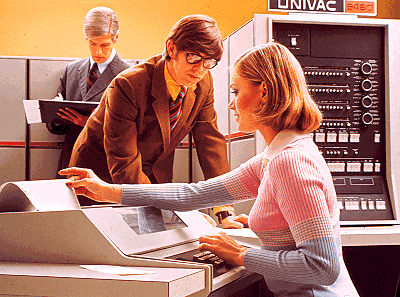 Consoles that Were Consoles!
Up until the late 1970s, computers were designed with panels of blinking lights, which added to their aura of science fiction. The designs gave each computer a personality that is lacking in many of today's machines. (Top image courtesy of The Computer Museum History Center. Bottom image courtesy of Unisys Corporation.)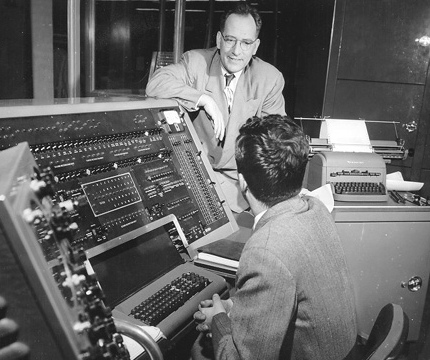 Go Back a Few Decades
In 1951, the UNIVAC I had a very impressive console. Check out the typewriter output (right) and the oscilloscope (left). (Image courtesy of Rare Book & Manuscript Library, University of Pennsylvania.)