detail
Also found in:
Dictionary
,
Thesaurus
,
Medical
,
Acronyms
,
Idioms
,
Wikipedia
.
detail
Art a small or accessory section or element in a painting, building, statue, etc., esp when considered in isolation
detail
A small or secondary part of a painting, statue, building, or other work of art, especially when considered or represented in isolation.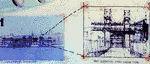 See also: Design drawing
Detail
(Russian nariad ), a subunit or group of military servicemen in a military unit, on a ship, or in a garrison who are appointed to stand routine garrison, guard, or garrison duty or to perform various administrative jobs. Standard details are assigned for 24 hours, whereas administrative and other jobs are for periods determined by the commander.
detail
[

′dē'tāl

]

(graphic arts)

The extent to which image elements that are close together can be individually distinguished.
detail
1. A minor section of an architectural design or concept.
2. A drawing, at a larger scale, of a part of another drawing, indicating in detail the design, location, composition, and correlation of the elements and materials shown.