Repetition
(redirected from Diaphora)
Also found in:
Dictionary
,
Thesaurus
,
Legal
.
repetition
Civil and Scots law the recovery or repayment of money paid or received by mistake, as when the same bill has been paid twice
Collins Discovery Encyclopedia, 1st edition © HarperCollins Publishers 2005
Repetition
The recurrence of rhythmic patterns, forms, or accents that are separated by spaces of repeated formal elements or different forms.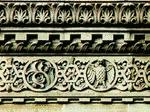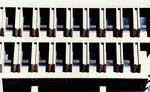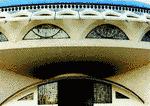 Illustrated Dictionary of Architecture Copyright © 2012, 2002, 1998 by The McGraw-Hill Companies, Inc. All rights reserved
The following article is from The Great Soviet Encyclopedia (1979). It might be outdated or ideologically biased.
Repetition
in psychology, one of the conditions for memorizing and assimilating material.
Repetition of material to be learned improves retention and facilitates the subsequent recall of the material. The distribution of repetition over time is important. It has been established experimentally that there is an optimal relationship between the duration of periods of exercise and pause, which depends on the character and complexity of the assignment and on the individual features of the subject matter. Actively recalling from memory leads to better memorization than simply repeating the material. At the same time, repetition is by its psychological nature only a repeated solution of a certain problem, and the solution never literally repeats the preceding one.
---
Repetition
the term used to designate the degree of pliancy of the piano mechanism when one note is rapidly repeated. A distinction is made between simple escapement action and double escapement action. Simple escapement action allows for the same key or string to be struck six to eight times per second, and double escapement action, approximately 12.
The Great Soviet Encyclopedia, 3rd Edition (1970-1979). © 2010 The Gale Group, Inc. All rights reserved.
repetition
[

'rep·ə′tish·ən

]

(geology)

The duplication of certain stratigraphic beds at the surface or in any specified section owing to disruption and displacement of the beds by faulting or intense folding.

McGraw-Hill Dictionary of Scientific & Technical Terms, 6E, Copyright © 2003 by The McGraw-Hill Companies, Inc.