scatter diagram
(redirected from Dot chart)
Also found in:
Dictionary
,
Medical
.
scatter diagram
[

′skad·ər 'dī·ə'gram

]

(petrology)

(statistics)

A plot of the pairs of values of two variates in rectangular coordinates. Also known as scatter gram.
scatter diagram
or
scattergram
a diagram produced on a graph to illustrate the relationship between two variables by indicating the values of these for each case in the sample. It may be a first stage in data analysis, allowing 'eye-balling' of the data to observe any association or CORRELATION between the variables.
scatter diagram
A graph plotted with dots or some other symbol at each data point. Also called a "scatter plot" or "dot chart."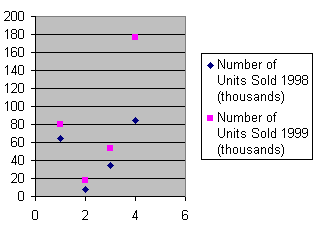 A Scatter Diagram