e-book reader
(redirected from E-book device)
Also found in:
Wikipedia
.
e-book reader
A handheld device specialized for reading electronic books. Unlike tablets, one of the major advantages of e-book readers is their extremely long battery life, up to a month in some cases.

Starting in the late 1990s, e-book readers began to appear; however, it took a decade to gain real traction due to the many different e-book formats on the market. In addition, until the E Ink electronic paper technology was used for the display, battery life was a limiting factor. See e-book and E Ink.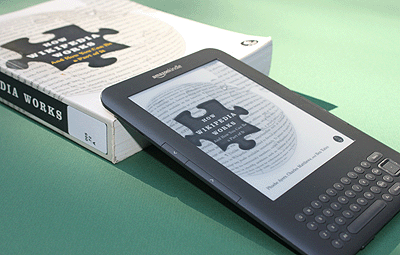 Two Tons of Books
This third-generation Kindle e-book reader rests on top of one of the books it contains. The reader is nine ounces, and the book is two pounds. However, the Kindle can hold 3,500 books, which might approach 4,000 pounds of paper weight. See Kindle.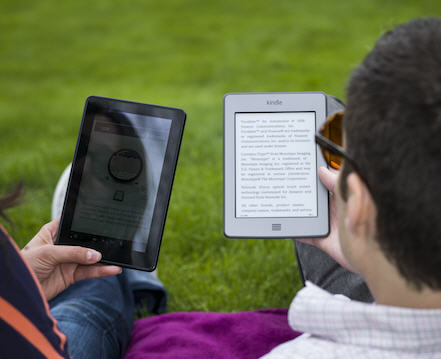 Read in Bright Sunlight
Unlike smartphones and tablets with LCD displays, e-book readers use E Ink screens, which can be read outdoors in bright sunlight. See E Ink. (Image courtesy of E Ink Corporation, www.eink.com)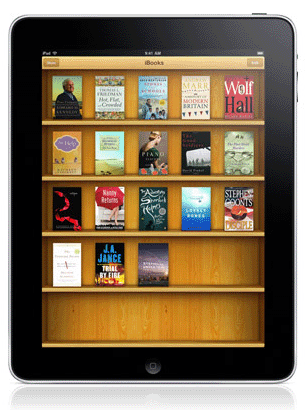 The Tablet Alternative
When the iPad came out in 2010, users had another option for reading e-books. Android and Windows tablets followed, but all tablets have LCD screens, which do not have the weeks-long battery life of dedicated e-book readers. (Image courtesy of Apple Inc.)